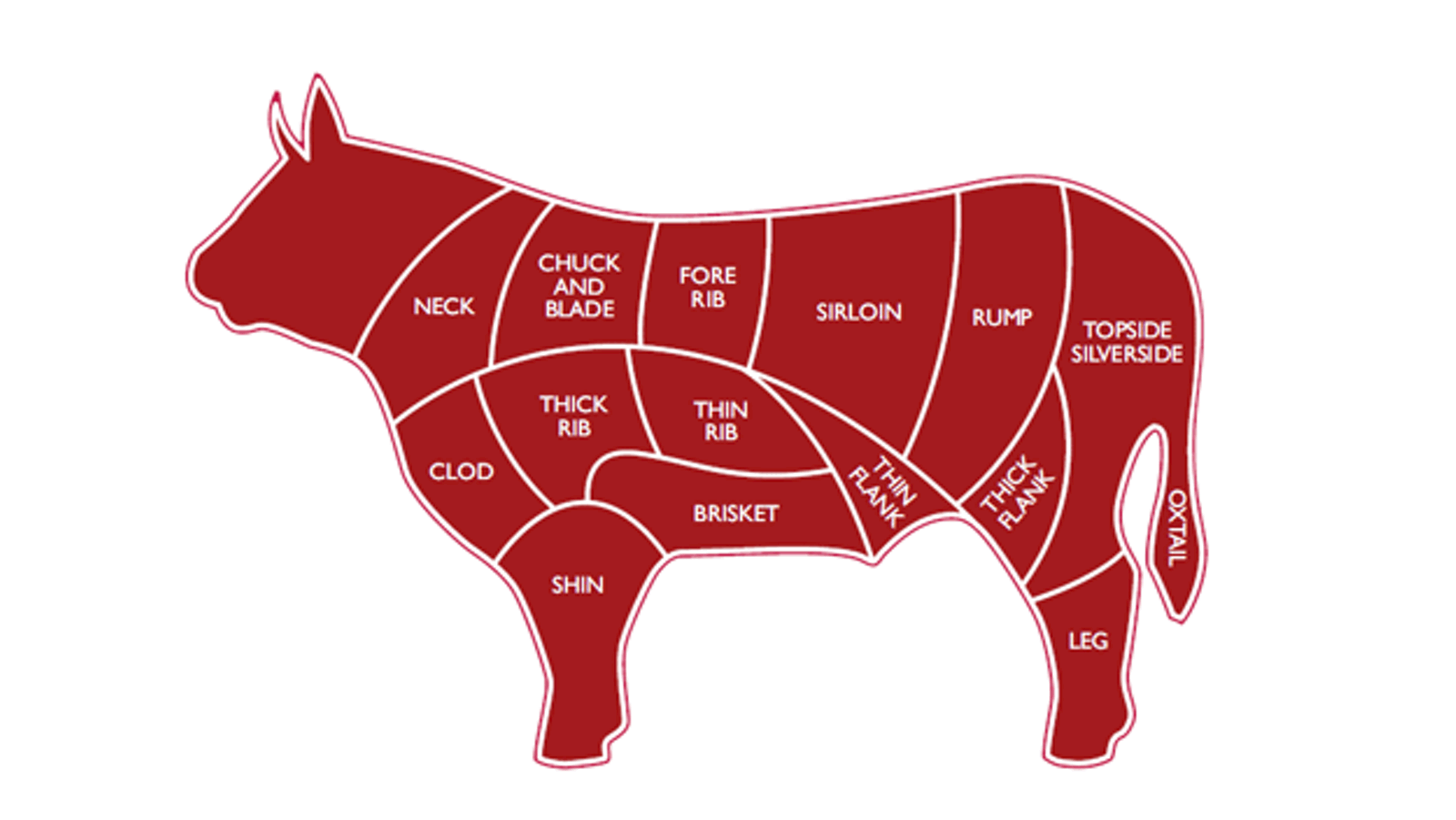 The different cuts of beef


I don't recall coming across this particular cut, flank steak, while I lived in Iceland. The reason could of course be that I wasn't actually searching for it at all! Whatever the case - this cut is perfect for the grill. It is usually sold at a reasonable price, at least in comparison to the "better" cuts of beef. Here in Sweden, and elsewhere, this cut is quite a common sight in shops during this time of the year. Cuts like these do well with a bit of a marinating treatment before they are chucked on the blazing hot grill. It is also important to keep in mind to cut the meat into thin slices after they have been cooked and remember to cut across the fibers - in that way you ensure that the meat is soft and tender. On the image above you can see that flank steak is taken from the lower abdominal wall.

I was very happy when my colleague got me in contact with a farmer in the northern part of Scania and raises organic Angus cattle and I bought a portion of an animal which was slaughtered early last spring. I have therefore a number of lovely cuts in the freezer - destined for both the bbq and hamburgers, and of course for stews as autumn draws closer.



Grilled Flank Steak with Chive-Sauce, Fried Onion and Mushrooms

First, season and spice the beef. I used a great spice-mix which an Icelandic company, Skerjaver, had sent me, made from a combination of lemon-pepper, black pepper, rosemary, paprika, basil and parsley. In addition, I added a little bit of cheyenne pepper, more of paprika and then of course maldon salt! I penciled the meat with extra virgin olive oil and then rubbed the spice-mix on all sides. Allow it to rest in the fridge for roughly an hour.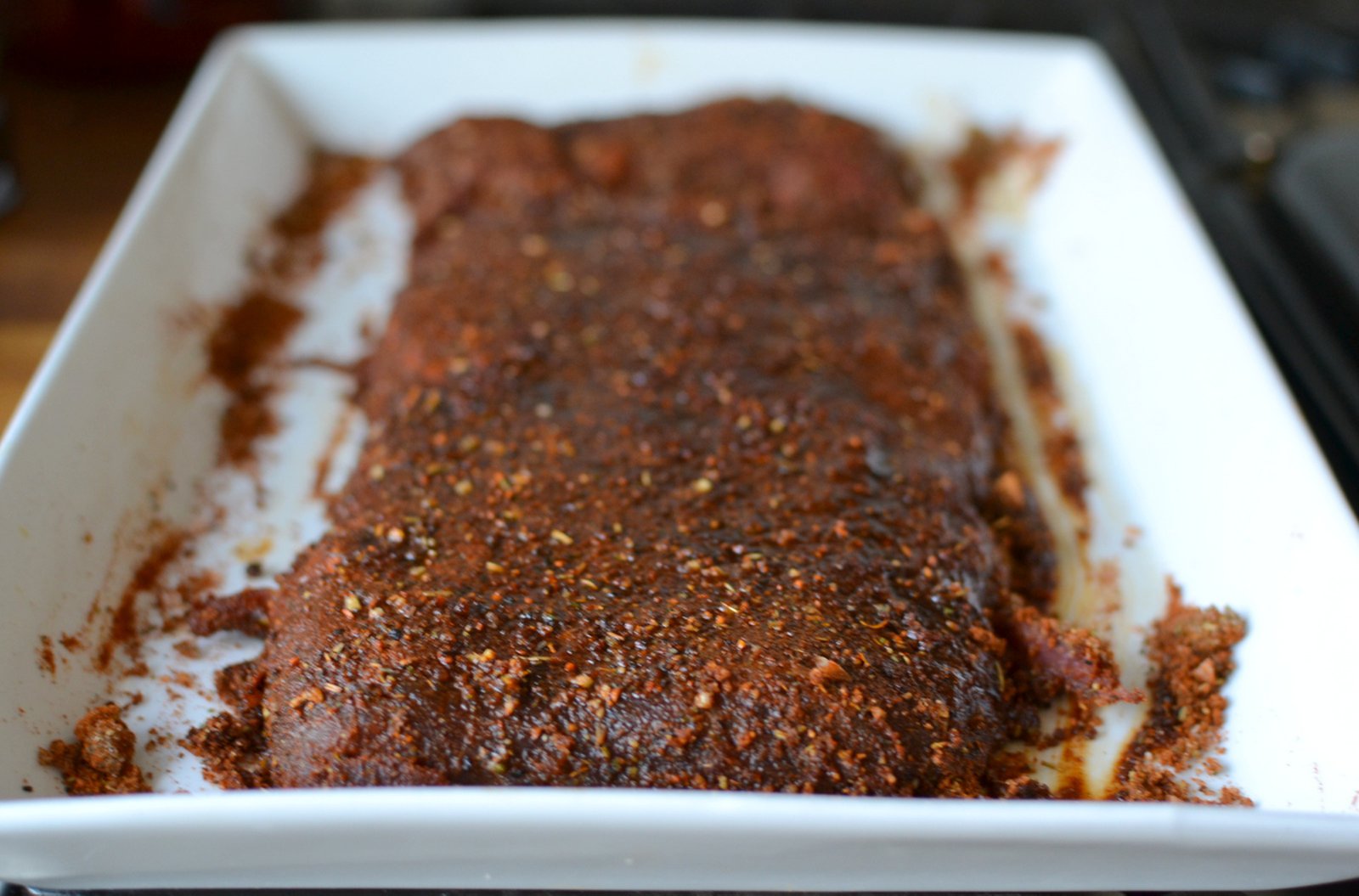 The flank steak during the pre-cooking phase

I think it's absolutely imperative to allow the spice a little time to fully penetrate the outer surface of the meat.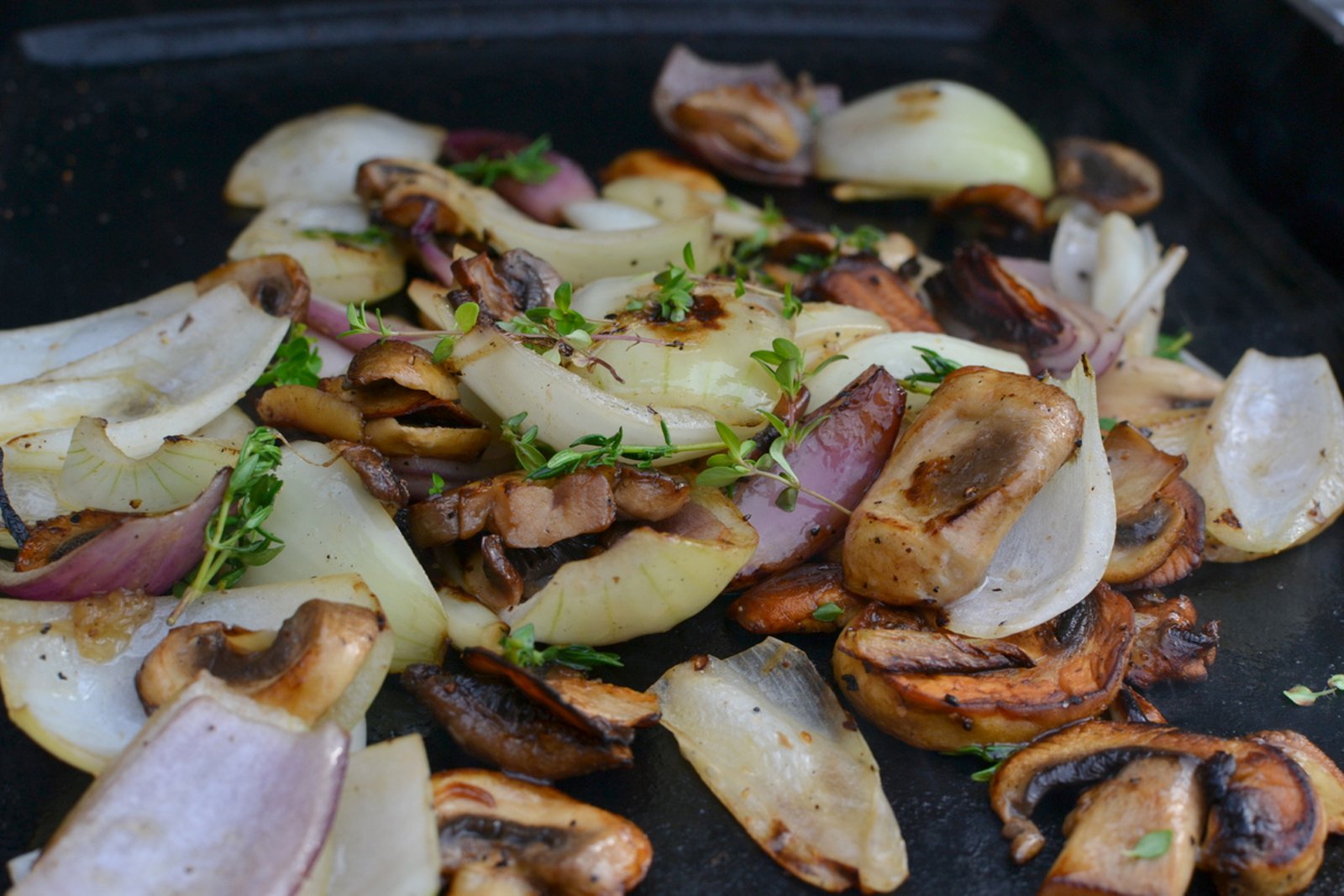 Fried onions, mushrooms and lemon thyme

I diced a red onion, one yellow onion and then around 15 mushrooms which I then fried in oil, and generously seasoned with salt and pepper. Added a few sprigs of lemon thyme to the pan and fried it with the vegetables, just to give them that subtle lemony flavor.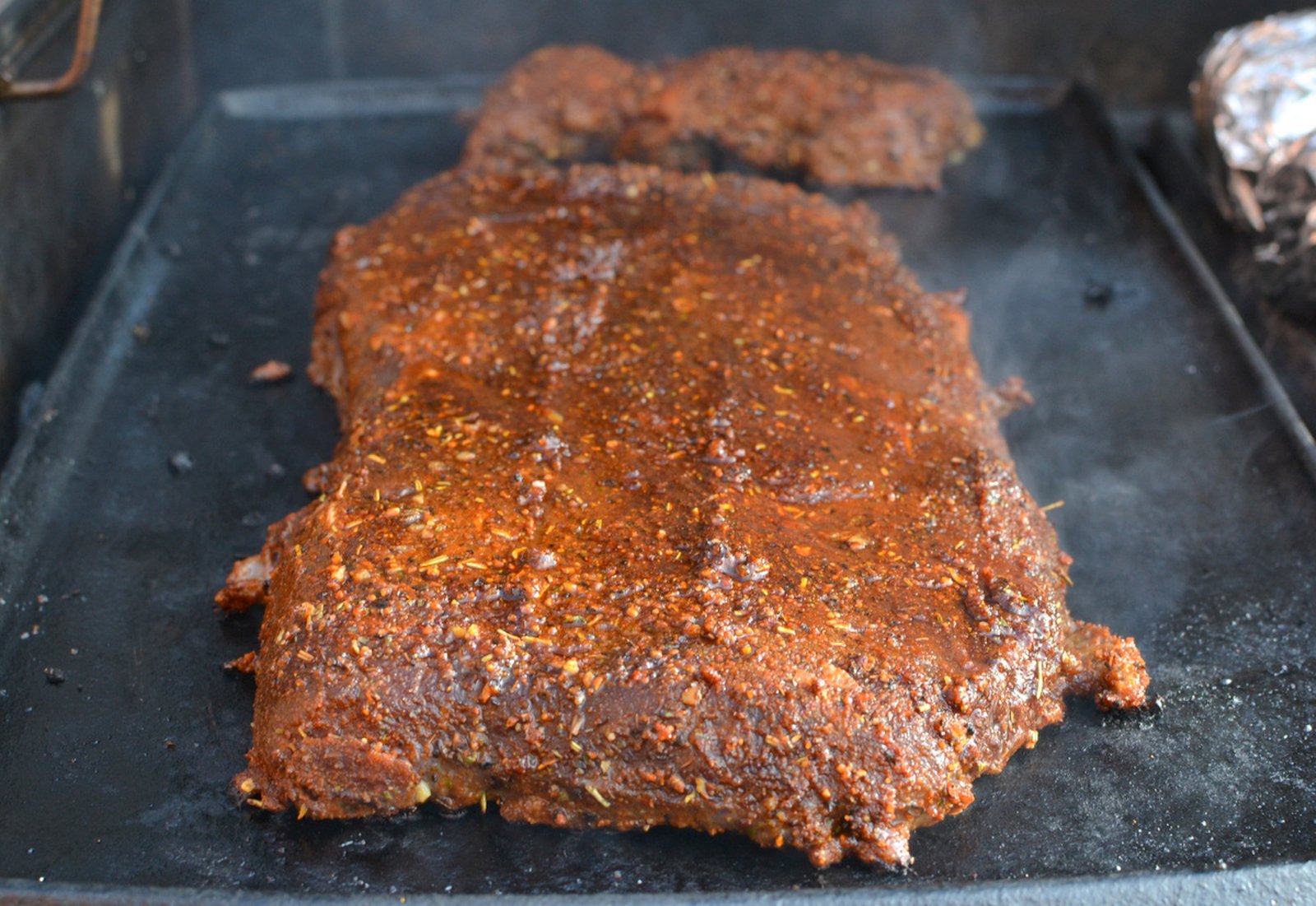 Sizzling on the griddle

I then placed a thick grill-plate on the bbq, which was at this point blazing hot! The steak was just about 3-4 cm thick and it was grilled for around 2 minutes on each side - it didn't require more than that.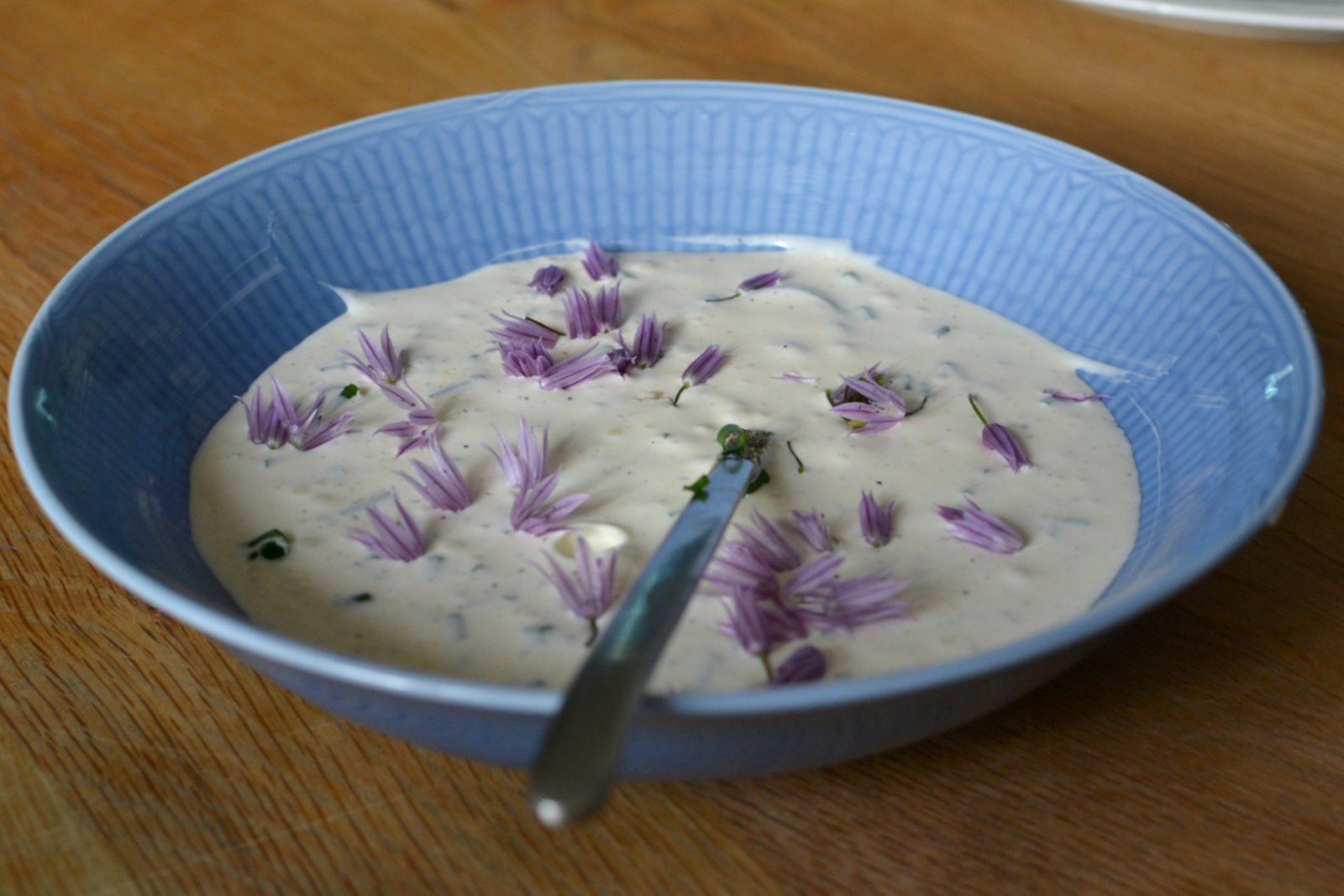 Simple Chive sauce

I have blogged a whole lot about white sauces lately. I simply think that white sauces is the most appropriate thing to serve with grilled food - in a way, it creates the illusion that the food is "light". Anyways, the sauce is made from 2 deciliters of light creme fraiche, two crushed cloves of garlic, loads of chives - finely chopped, seasoning and then a touch of honey for a sweet after taste. Decorated with the flowers of the chive (which are in bloom around mid-June in my garden).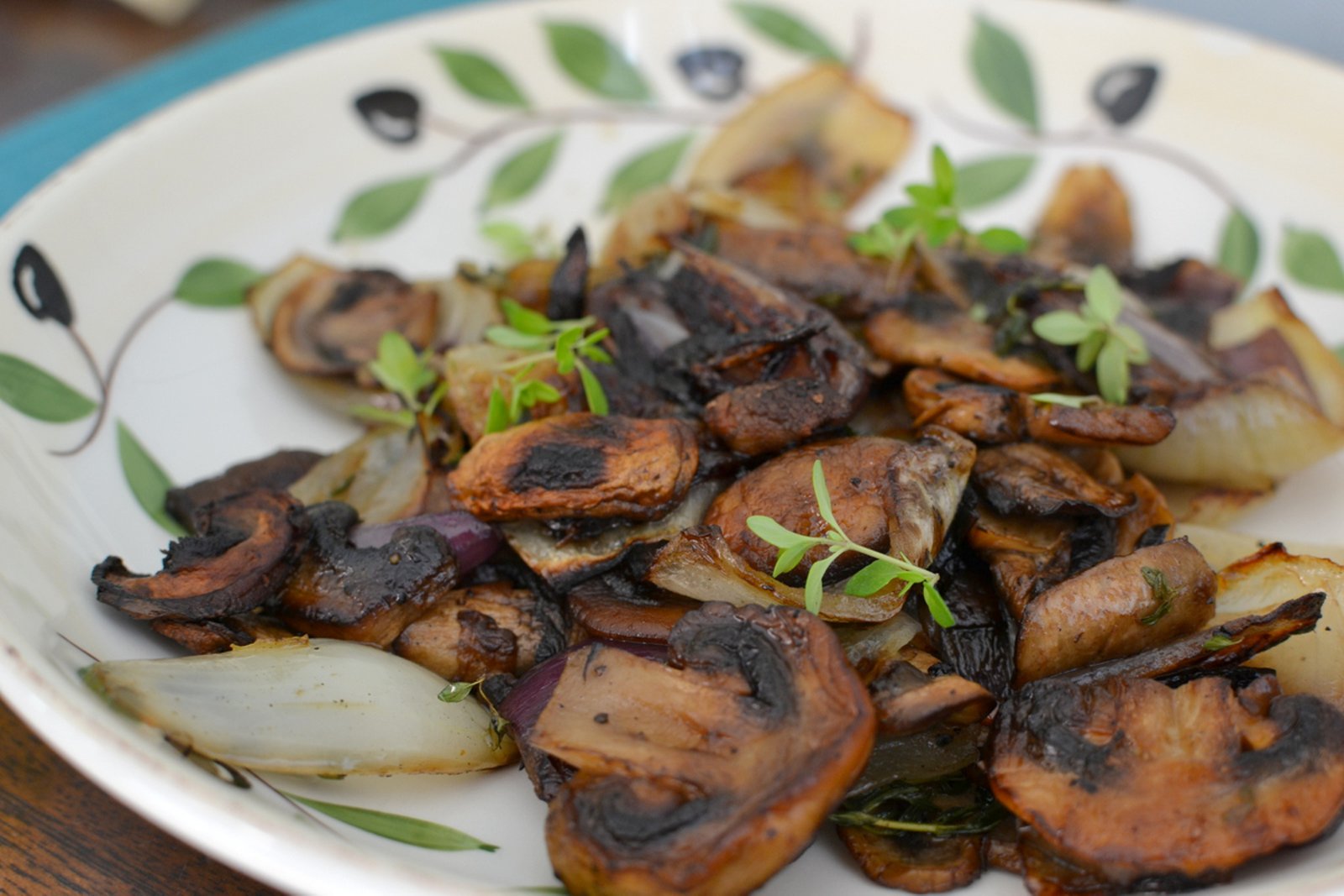 As an accompaniment

The vegetables were places into a bowl and decorated with a few leaves of fresh lemon-thyme.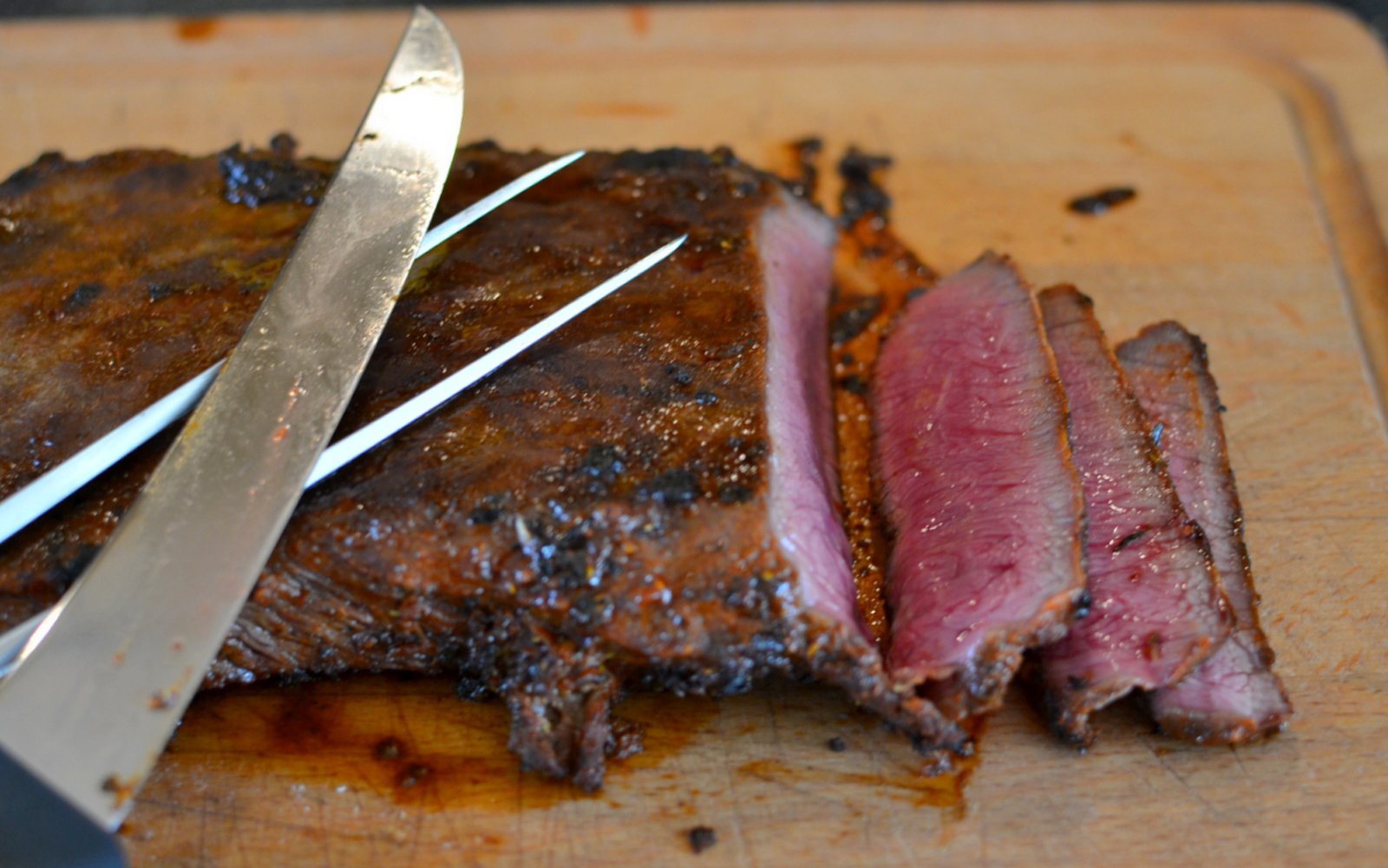 Red and tender - succulent and melts in the mouth

The meat was for the most part rare - which I think is simply lovely. The thinner end of the meat worked well for those who preferred medium rare.
Lindemans

With the food we enjoyed a touch of Lindemans Bin 50 - Shiraz from Australia. I came across this particular wine in Systemsbolaget not so long ago and was pleasantly surprised. This wine is thick in the glass. Strong fruit in the nose. The taste is reminiscent of jam accompanied by a spicy and delightful aftertaste.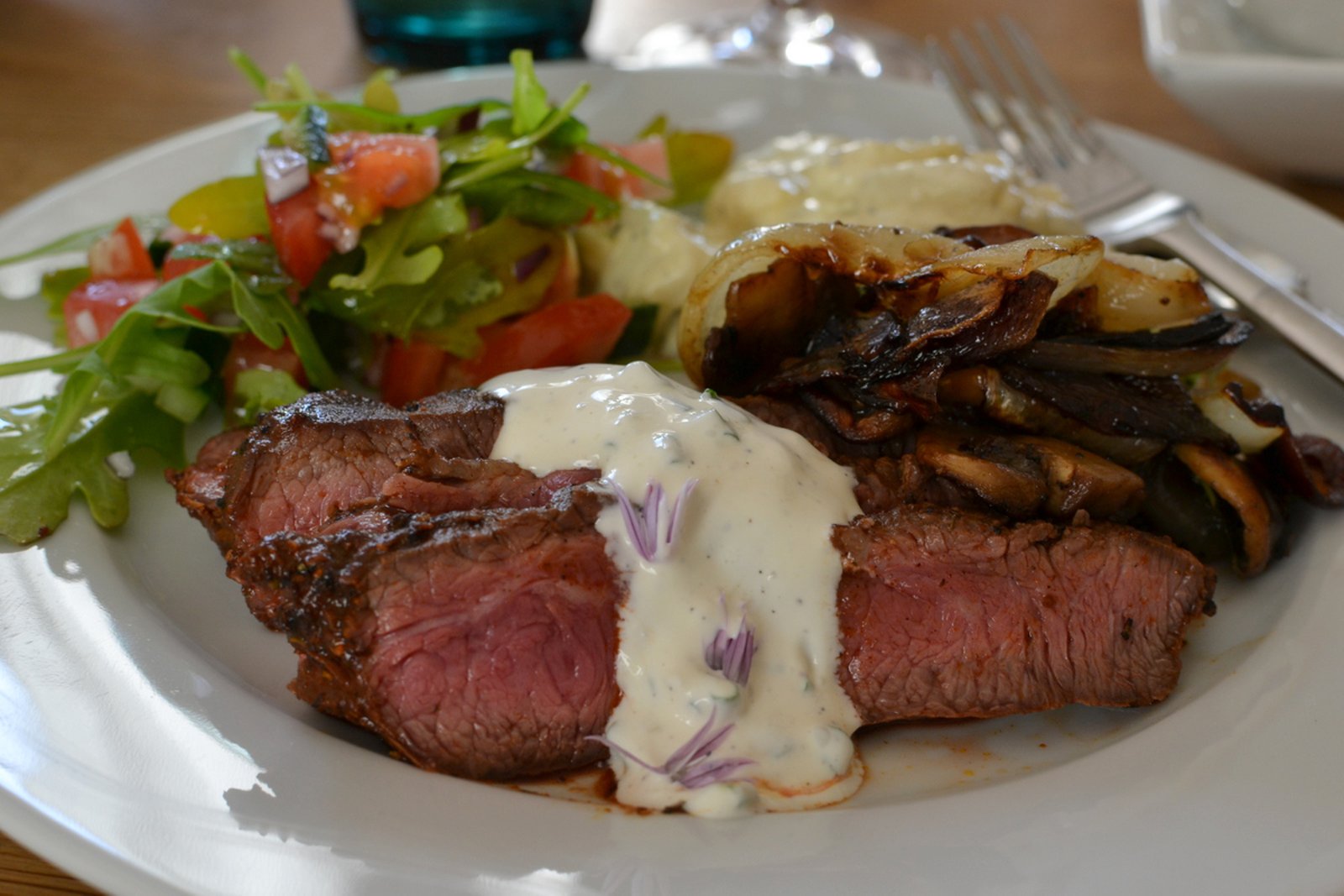 And then all is ready for the palate

Served with a simple salad. Rocket from the garden, tomatoes and peppers - simple!

Bon appetit!