An array of healthy vegetables

A few years ago we went on a vacation to the small beach town of Calpe which is on the eastern coast of Spain, 30 km north of Benidorm. This is a quiet beach resort with long, white sandy beaches, oceanside hotels and a decent selection of restaurants. We enjoyed classical Mediterranean cuisine, a lot of seafood of course, a great Japanese Teppanyaki restaurant that was thoroughly entertaining - where the chefs cook infront of the patrons, doing fancy tricks with their sharp knives, seasonings and fire. We also visited this humble Chinese resturant which was in the same building as the hotel we stayed in. And in that restaurant we had some amazing Peking duck that was perfectly seasoned, crispy yet moist. Delicious.

Those of you who frequent my blog will be aware that I haven't been cooking as much oriental food as I perhaps should be. And most oriental cuisines are exciting and delicious to eat. I have recently been watching Rick Stein's Far Eastern Odyssey, which are very interesting and well crafted episodes and which got me quite inspired. A tore through some of my cookbooks but the idea for this feast came from my holiday in Calpe, Spain and from my father whom is a oriental cuisine enthusiast and often cooked deep fried shrimp - a family favourite.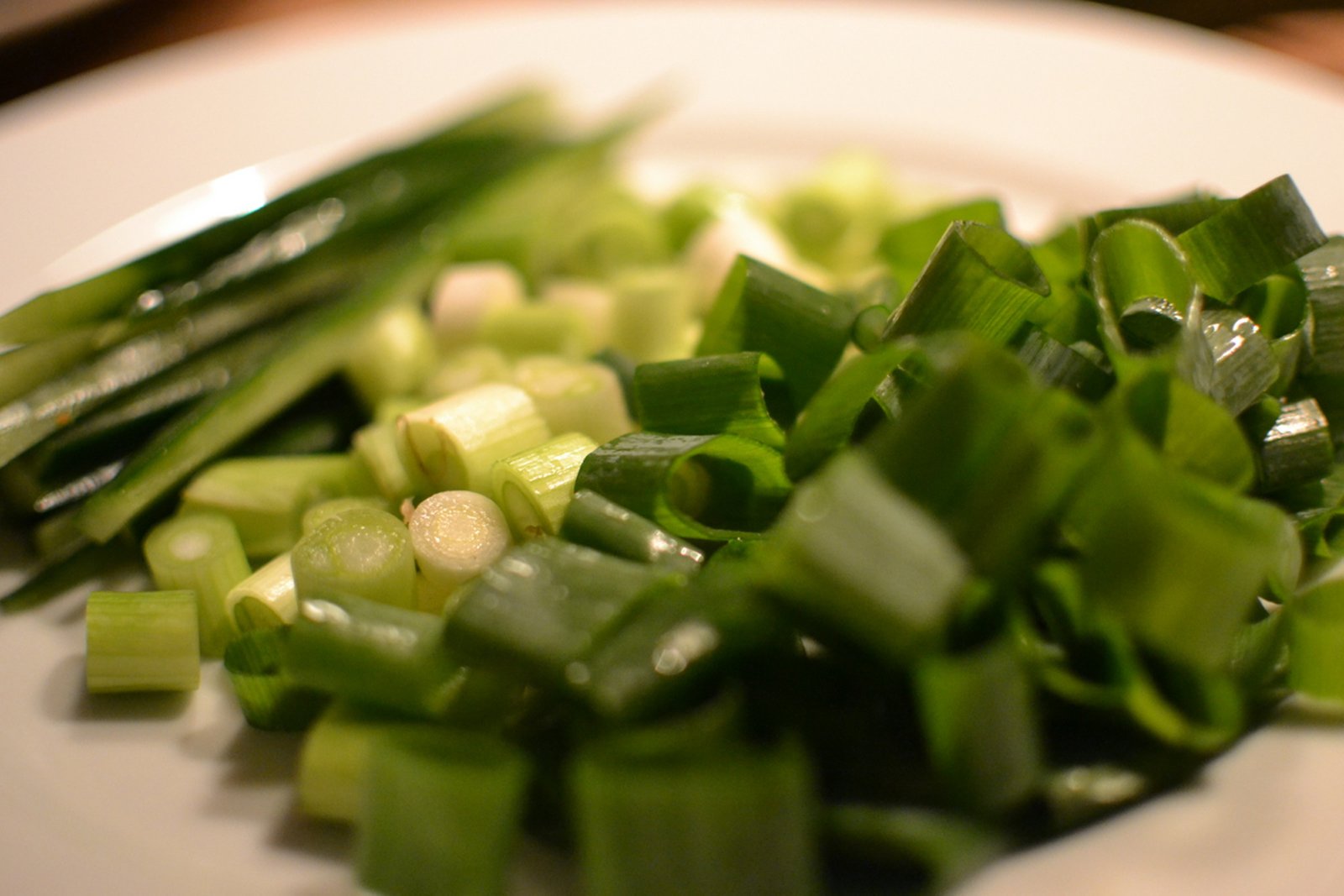 Sliced green vegetables
A Chinese Feast: Peking Duck with Hoi Sin Sauce, Deep Fried Prawn and Vegetarian Spring Rolls with Sweet & Sour Sauce
The duck breast was patted dry with kitchen paper and then placed in the freezer for an hour so that the duck breast and their fatty skin could dry out a little further. This is done to increase the crispiness of the duck skin - to make it more brittle and tasty. Just before the duck was fried it was seasoned with salt and pepper. Sunflower oil was heated in a pan and when it was hot, the duck breast was fried, skin side down - and it is even important to push the sides down into the oil to get the whole skin crispy and delicious. When the skin side is golden brown turn the breast over and fry on the other side, but bear in mind that it is important to spoon hot fat over the skin side to maintain their crispiness.

I had made a simple glaze: a couple of tablespoons of sugar (or honey), the same of water is heated in a pot, added some splashes of soy sauce. Brought to a boil and then reduced until it was as thick as double cream.

Brushed the skin side of the duck breast with the glaze and then placed in a warm oven and cooked until the internal temperature was just around 65 degrees.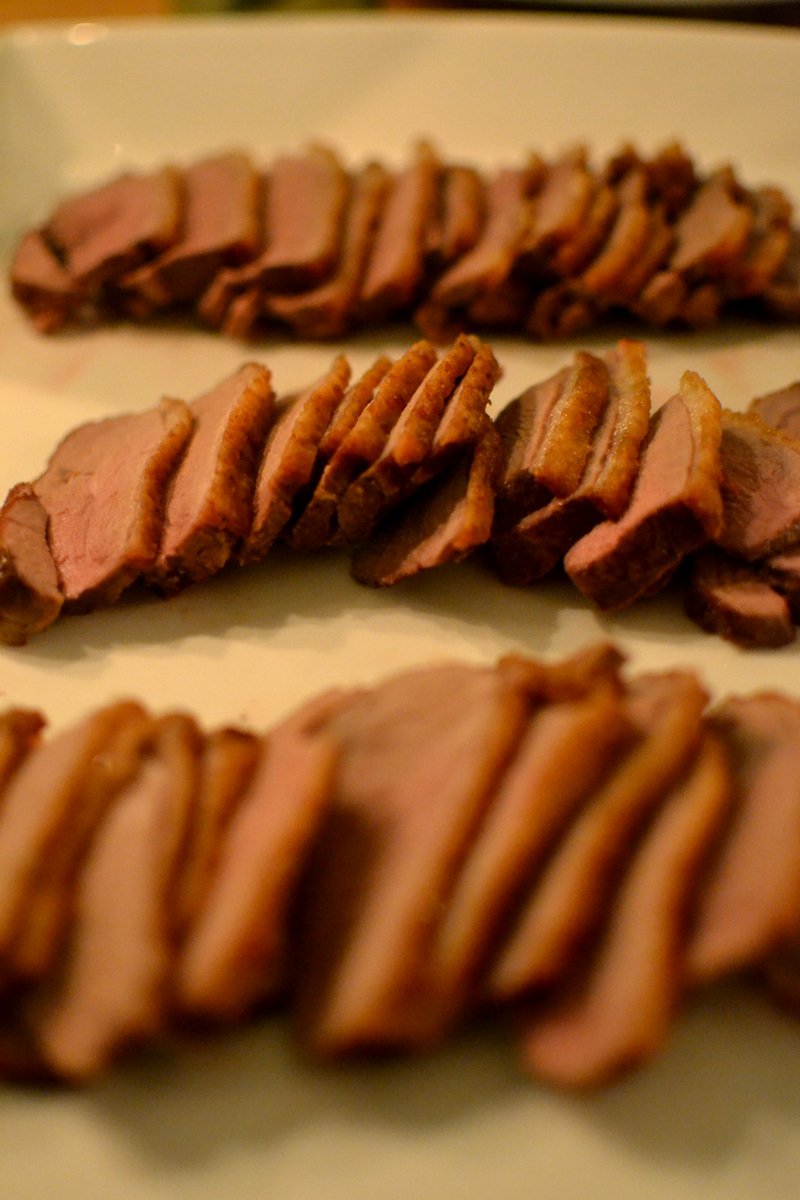 Carved duck breast
The meat is wrapped in Mandarin pancakes, which can be made from scratch, or you can visit your neighbors, for example one of whom has the good sense of keeping a stock of them in her freezer. They can otherwise be found in specialist stores or in better supermarkets.
All you have to do now is to wrap the duck breast in the pancake with some vegetables; cucumber & spring onions and of course some hoi sin sauce. Absolutely divine!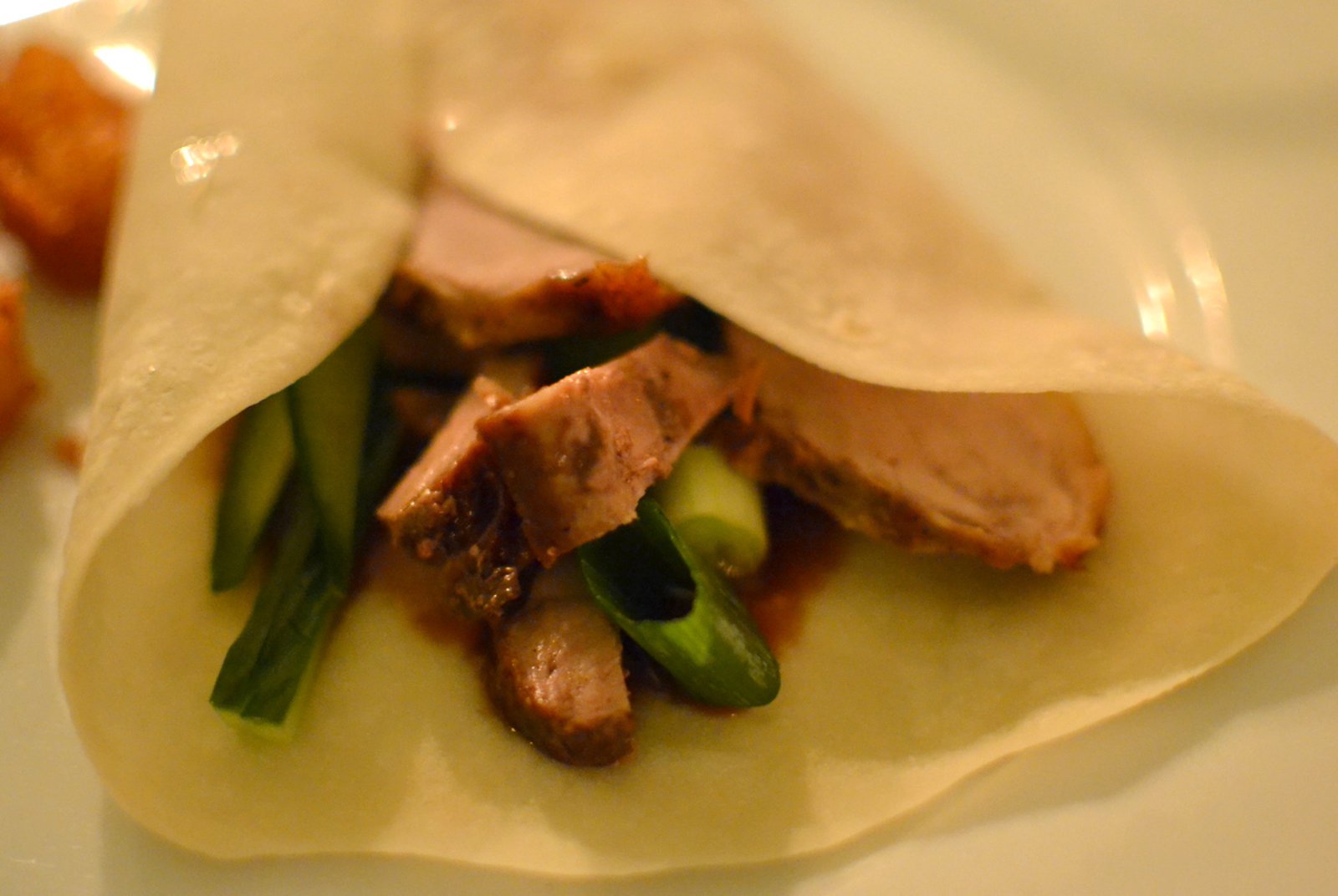 Holy moly... peking duck wrap!
We made some Hoi Sin sauce. You can buy it - but why not try to make it yourself, it is much more fun and more rewarding. I examined many recipes online and the final result is a combination of the best I read, and then you just continue adding ingredients until you are satisfied with the result.
Put 5-6 tablespoons of soy sauce, 3-4 tablespoons of peanut butter, 2 tablespoons of honey, 1 tsp of Tabasco sauce, salt, pepper, 1/2 tsp of garlic powder, dash of white wine vinegar, 1 tsp of sesame seed oil. Bring to a boil and season after taste.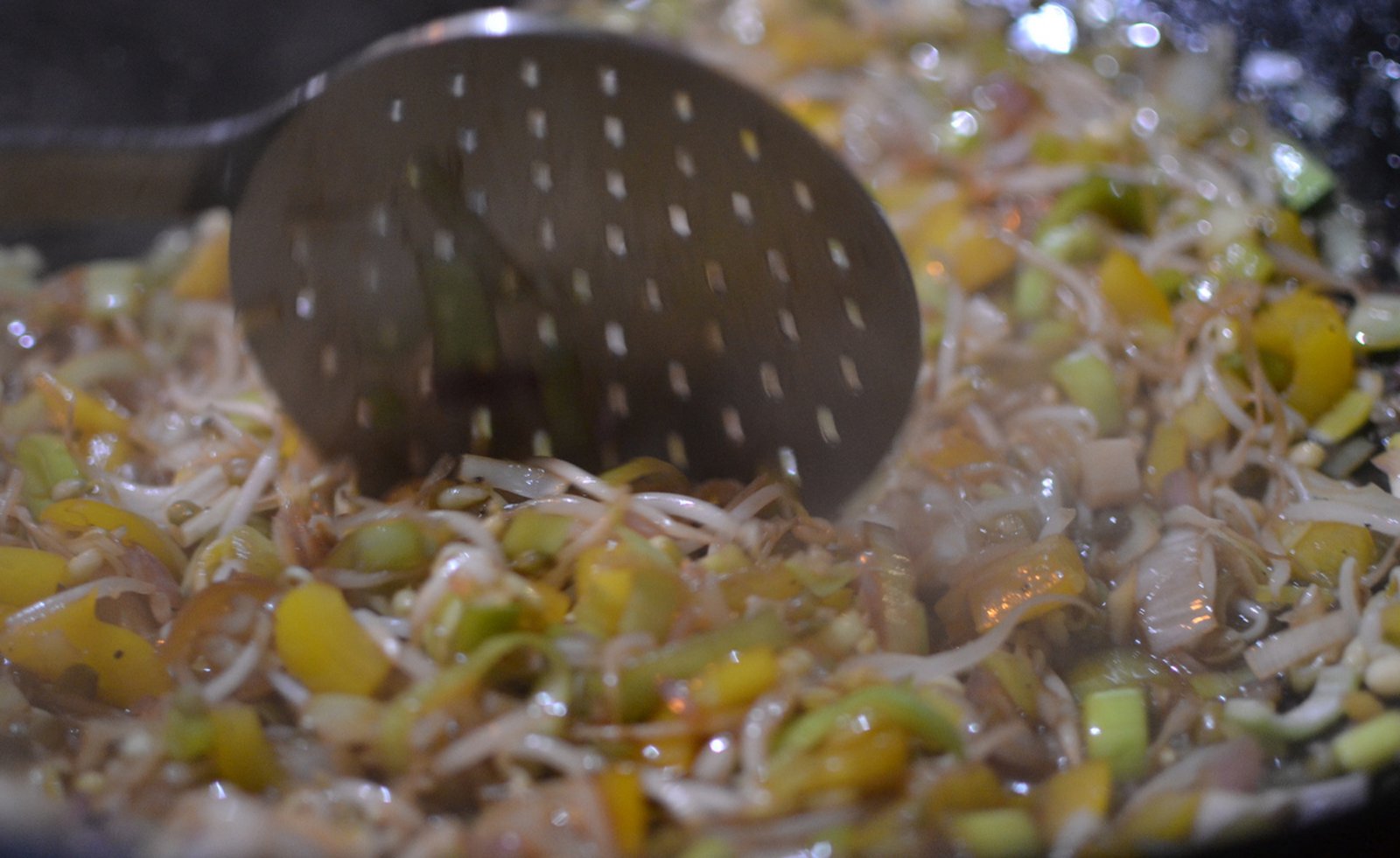 Make the filling
Well, lets move on to the next course. Making spring rolls is also a relatively simple venture. First make the filling. Finely chop 5 cm of ginger, 3-4 cloves of garlic, 3-4 spring onions, one yellow pepper and one red onion. This is is fried in a blazing hot wok in a dash of sunflower oil. I also added a handful of beansprouts. Flavoured with salt&pepper, soy sauce, 2 tsp of sugar and a dash of sweet sherry. Fried until the fluid has evaporated and then put to the side.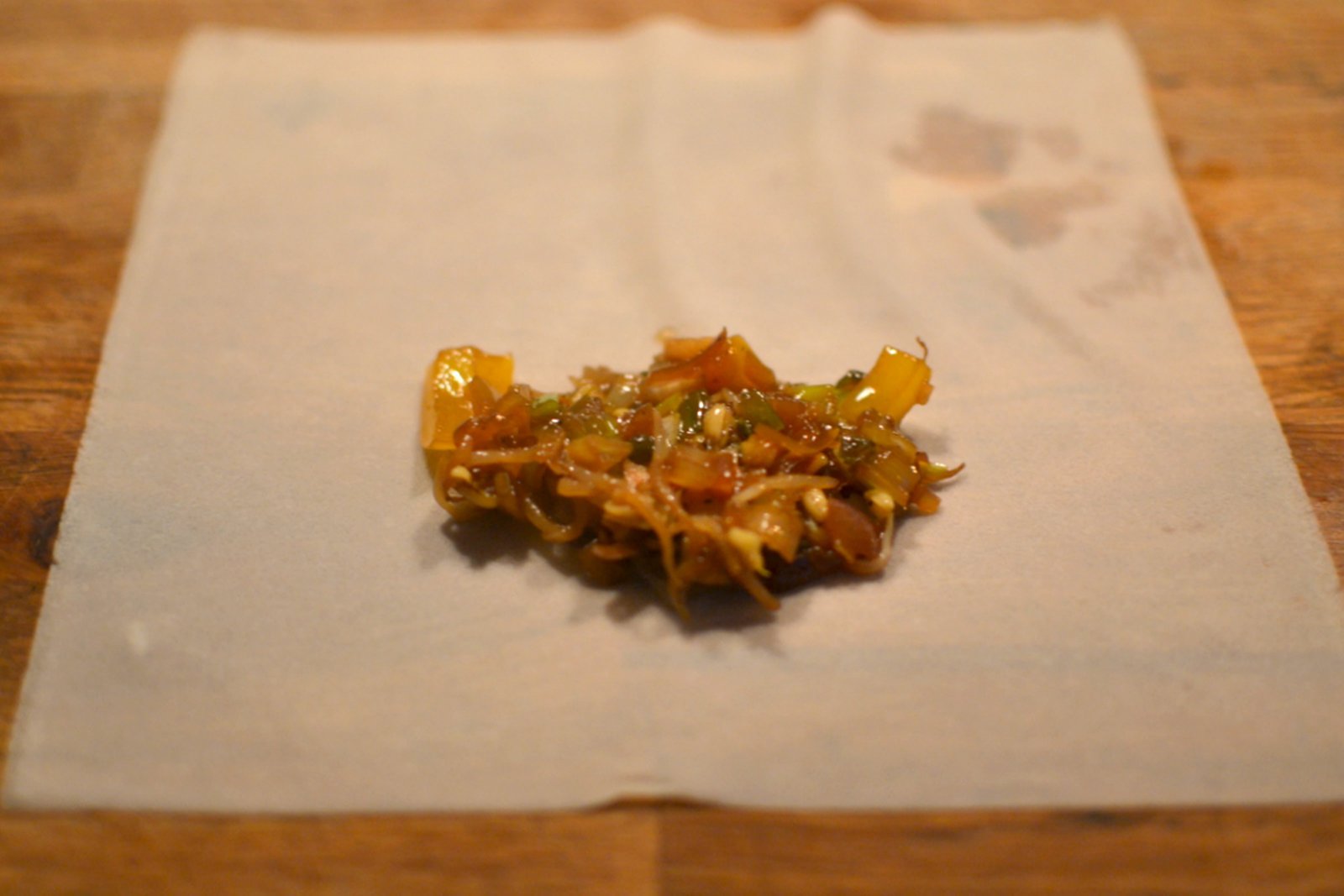 Next step is to stuff the rolls. Place a piece of won ton paper on a board and then placed a tablespoon of filling on the paper.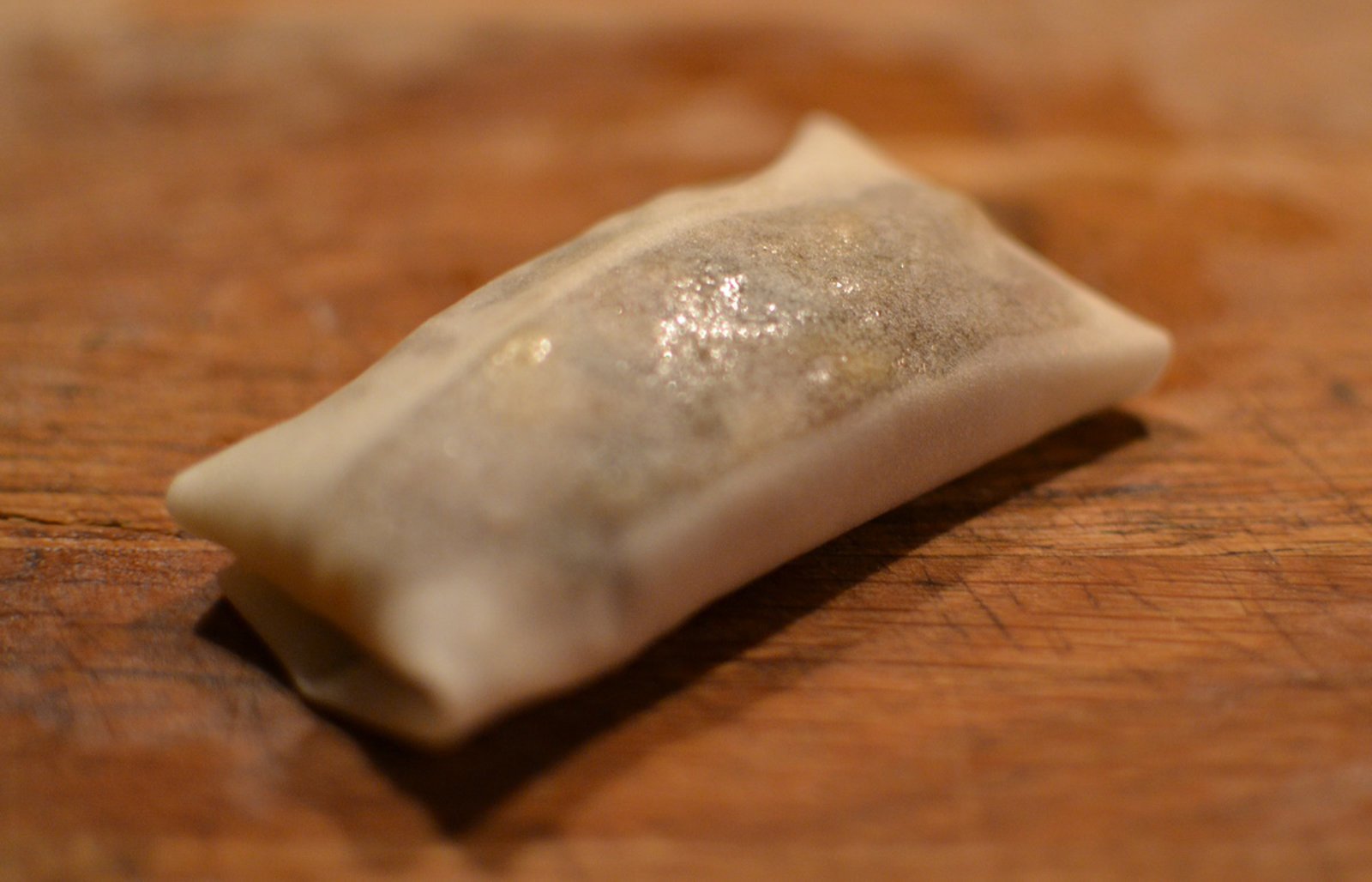 The roll is made by rolling the filling in half way, then folding in the sides and then finish rolling so the sides are sealed in.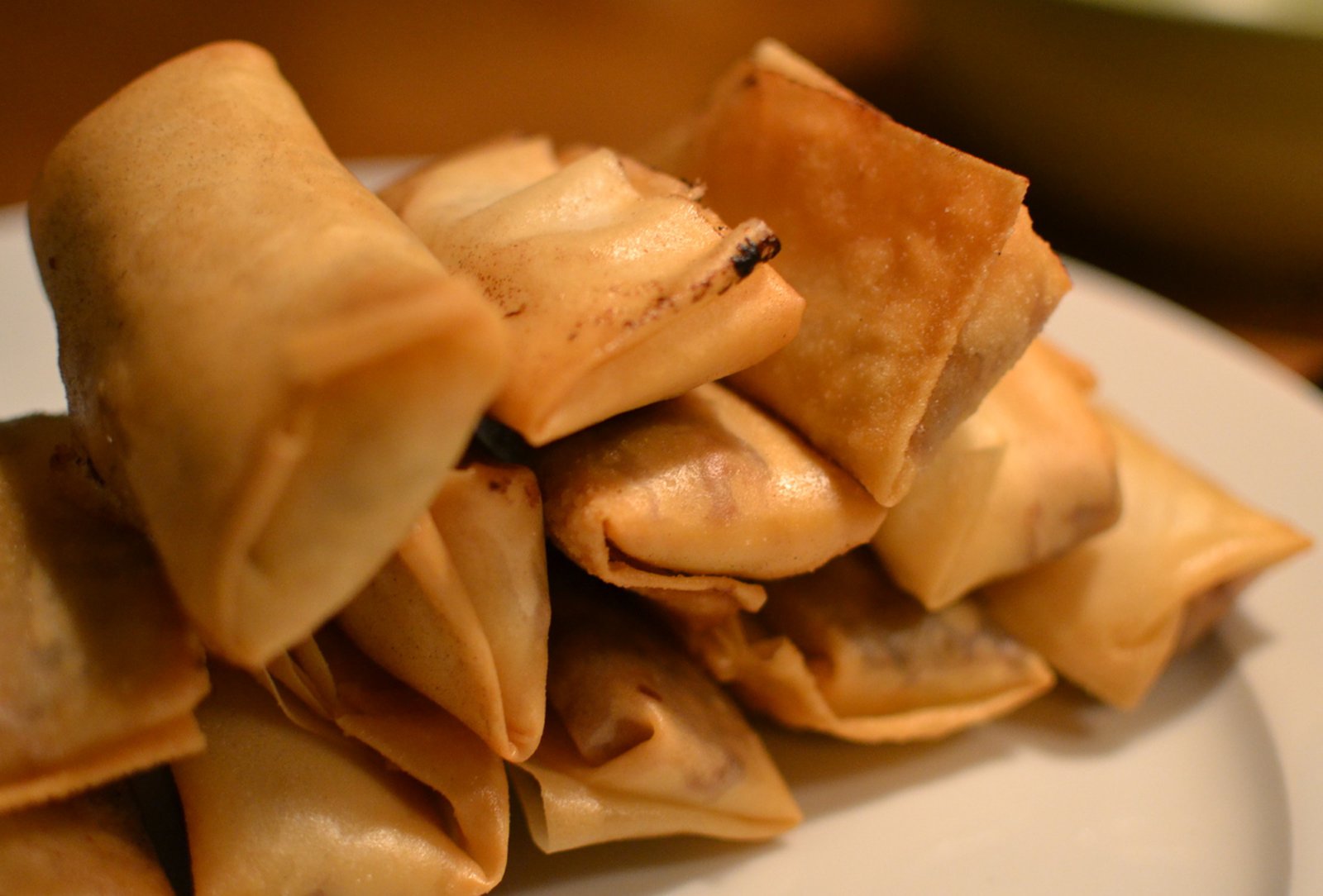 Deep fry in some oil until the won ton rolls are golden brown and beautiful.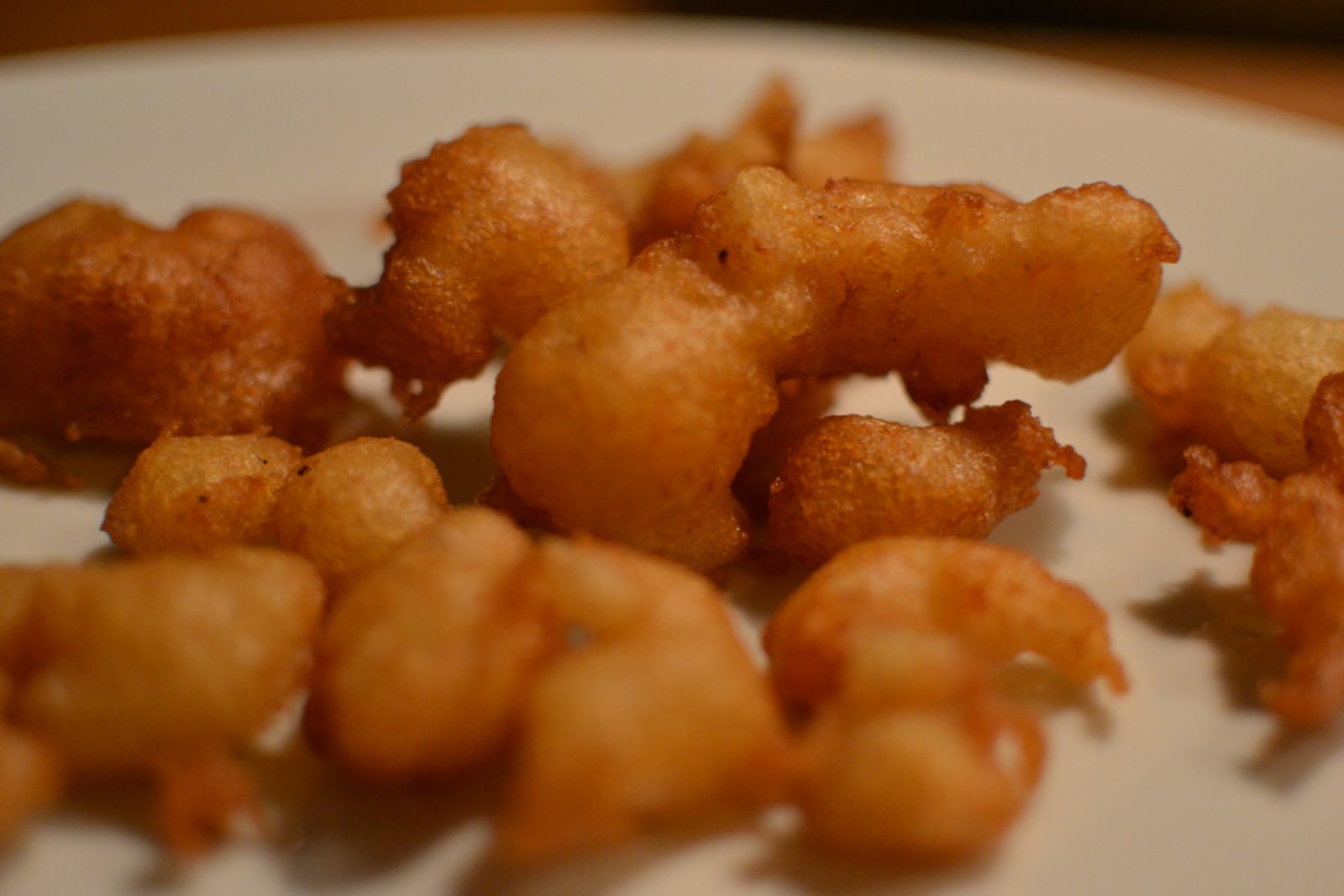 Now for the shrimp. First make the batter: 3 dl of a flour, 1 tsp salt, 1/2 dl of breadcrumbs (for the extra crunch), 2 tablespoons of potato starch (or cornstarch). Mix. Then add cold mineral water and mix together. You want a thick batter - similar to waffle batter!

Then season the shrimp with salt and pepper and dip into the batter. Deep fry until golden brown.

Then I made some sweet & sour sauce; First add half a cup white wine vinegar, 5 tablespoons brown sugar, 1-2 tablespoons of soy sauce, 2-3 tsp of potato starch (mix in 5 tsp of water). Mix all together in a pot and bring to a simmer. I then added a half can of canned pured tomatoes and finally 2-3 tablespoons of chopped canned pineapple. Season to taste.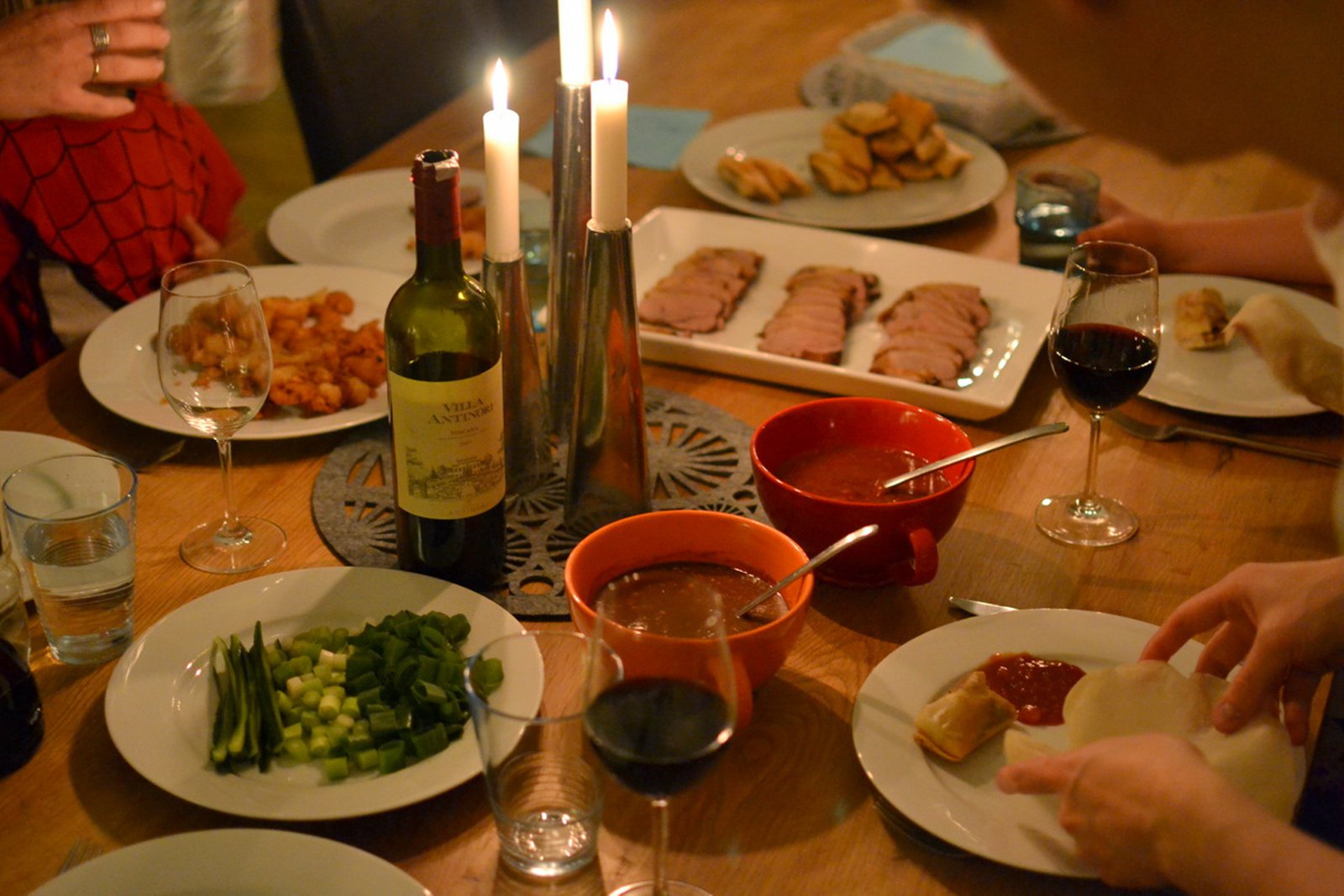 We enjoyed some Italian red wine with the meal. Villa Antinori from 2006. This wine is from Tuscany - a classic Chianti blended from a few grape varieties mostly Sangiovese (55%) and some Cabernet Sauvignon, Merlot and Shiraz. The wine has a lovely red vibrant color. Scents of grape fruits and oak. Fills the palate with dark berries, even chocolate and mild oak finish.

Bon appetit.