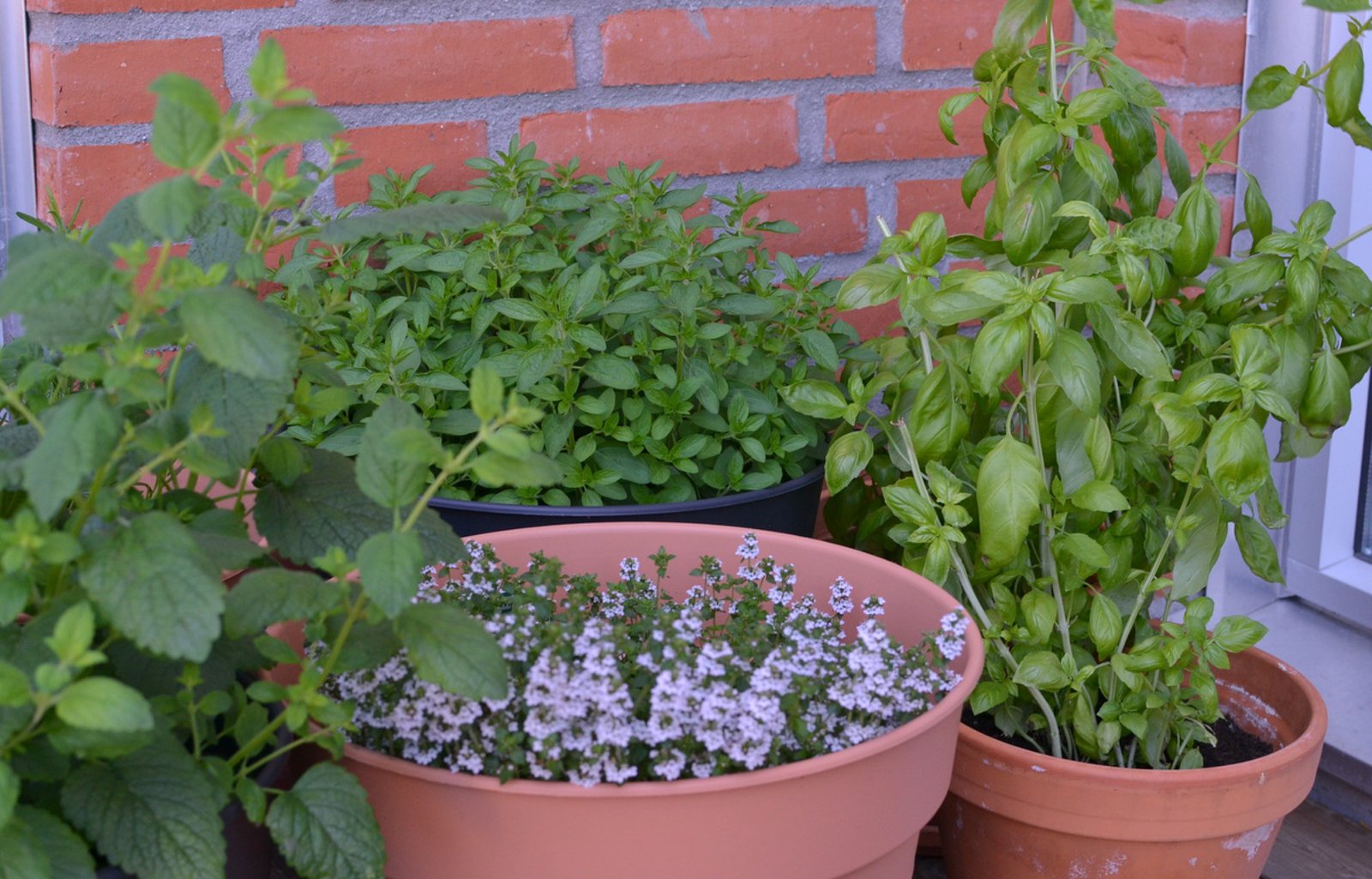 Last year's herb garden
We have been diligent in the garden today! The weather has been especially pleasant so it seemed like the perfect opportunity to clean up and prepare for sowing and planting. In the morning we drove to a beautiful green house in Flyinge here in Scania, and bought earth, a few flowers, potato seeds and herbs. My herb garden last summer was abundant and fertile but unfortunately little survived the winter. Although, out of all the herbs it seems like the chives, estragon and thyme displayed the strongest will to live, and might just survive the season.
Organizing the garden for the summer is great fun. I intend to plant three types of potatoes; almond potatoes, Asterix and then Maris Piper. I will also plant a few types of leafy greens, courgettes, among other treats. I also bought loads of herbs; thyme, rosemary, sage, mint, and of course parsley, coriander and basil. There is something extremely satisfying about being able to leisurely strut into the garden and just pick the herbs you are going to use for dinner! The picture above was taken in early June of last year!
The following recipe I got from Rachel Khoo, a British cook based in Paris who has operated a number of home restaurants from her Paris flat. Nanna Teitsdóttir, who runs the cooking blog site,
eldar í vesturheimi
- ,posted a link on Rachel's cooking shows which premiered on BBC2 recently and can also be found on Youtube. In the shows she cooks her own twist on classic French dishes and among them is this version of the legendary sandwich, Croque Madame!
Rachel Khoo's Croque Madame: Open Sandwich, Muffins-Style, with Ham, Egg, and Bechamel Sauce
This is of course super simple, and making a savory muffin instead of the traditional sandwich is obviously quite clever. And apparently a wave of muffins-fever swept the Icelandic cooking scene recently, so I am not sure if my contribution here manages to catch the wave at the right time, or whether this is in actual fact an anachronistic muffin. Let's see what happens.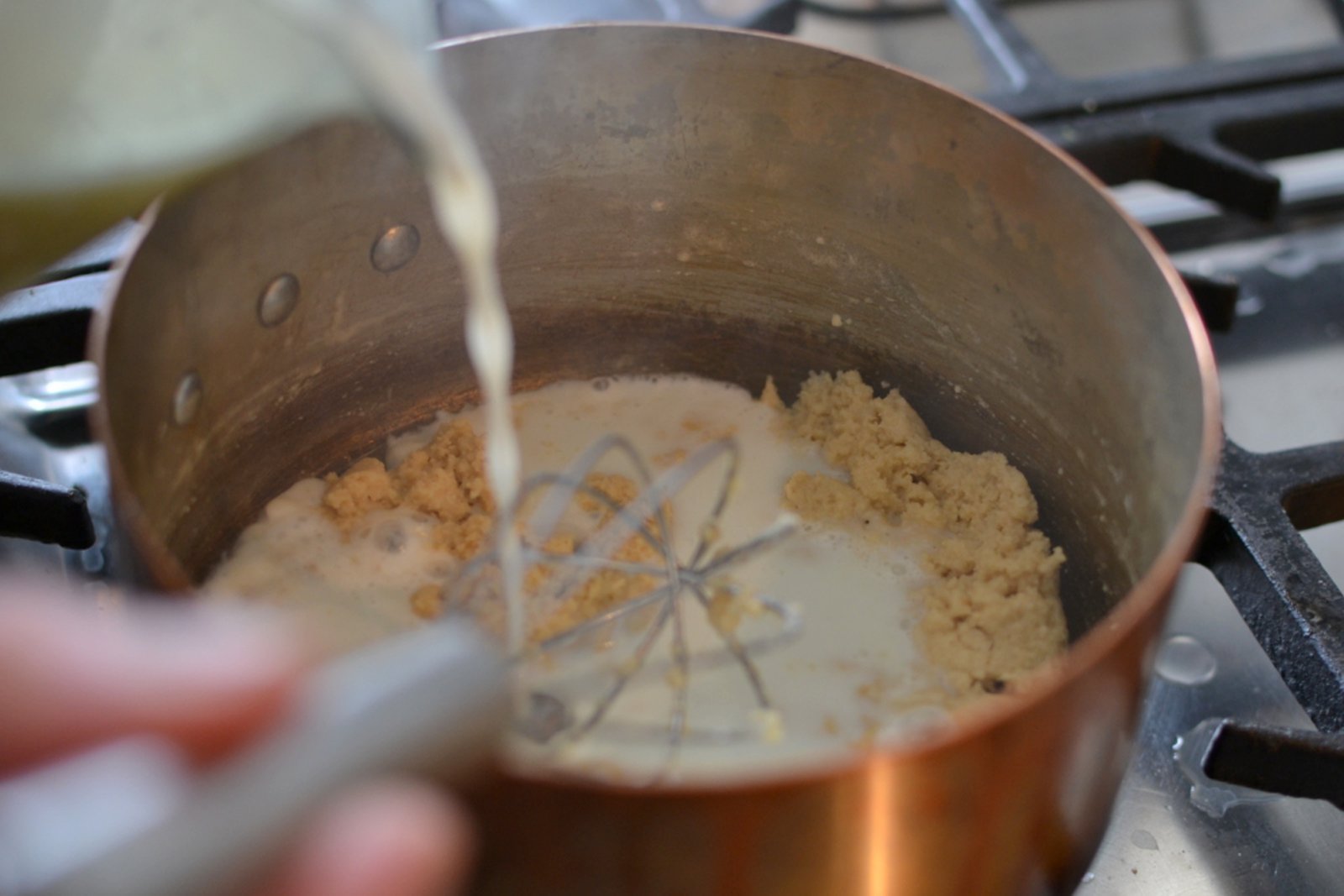 making the bechamél
First you make the bechamel sauce, which is, as everyone should know, one of the mother sauces, and is, it goes without saying, very simple to make! Melt 15 grams of butter in a pot, add the same amount of flour and stir vigorously. And there you have some roux. To which you add 200-250 ml of milk, stirring throughout the process. Once the milk boils the sauce will immediately thicken. Season, and if you feel so inclined, you can add a touch of nutmeg, or even a teaspoon of djion mustard, which Rachel indeed did, and turned out to be a lovely idea.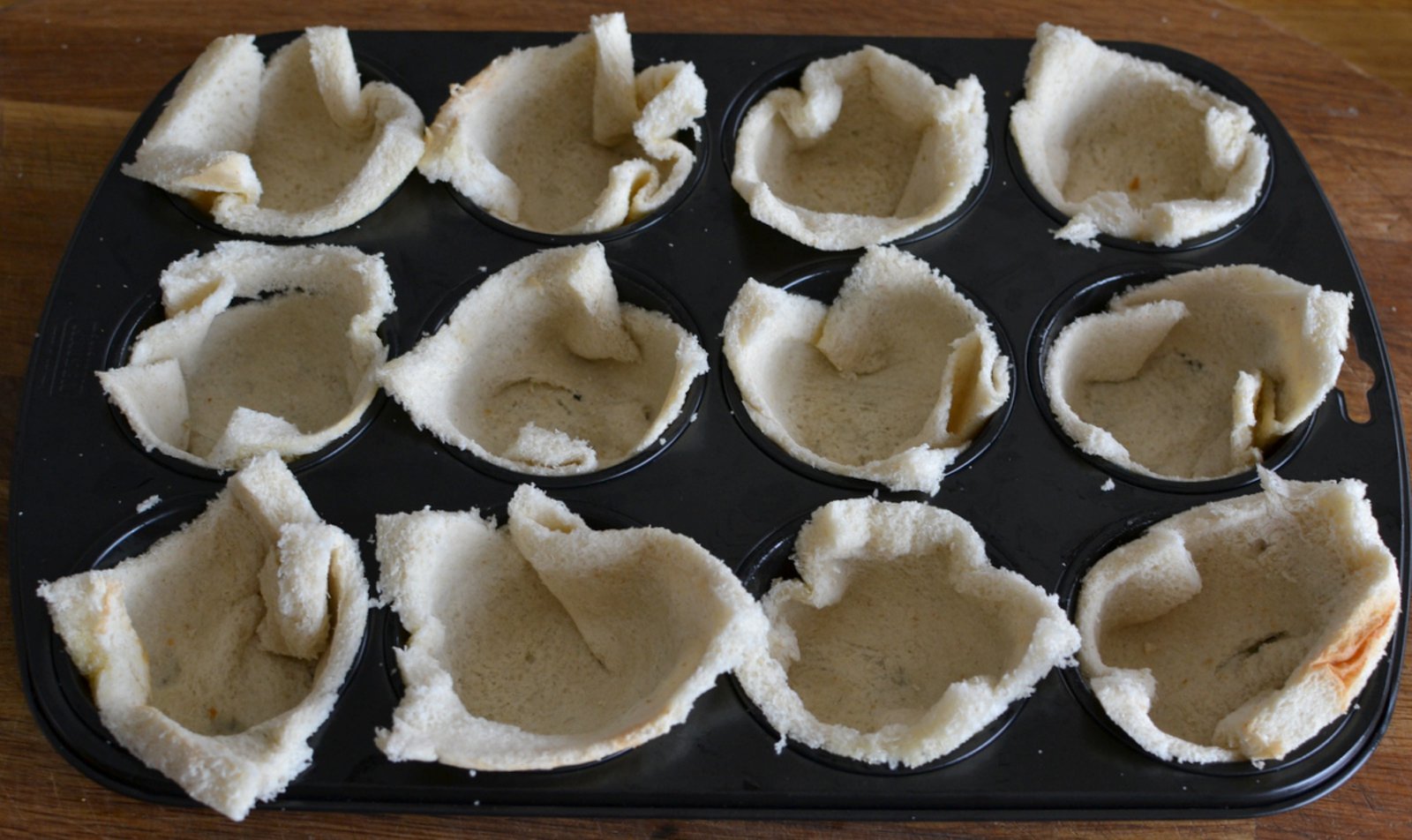 Bread placed snugly in to the muffins mold
Next step is to cut the crust off the bread slices and then flatten them out. Brush with melted butter and place into the muffin tray, with the buttered side toward the tray, so it will be easier to remove once it is baked. I put a slice of ham into the bread fold, and added around a teaspoon or so of the bechamel sauce.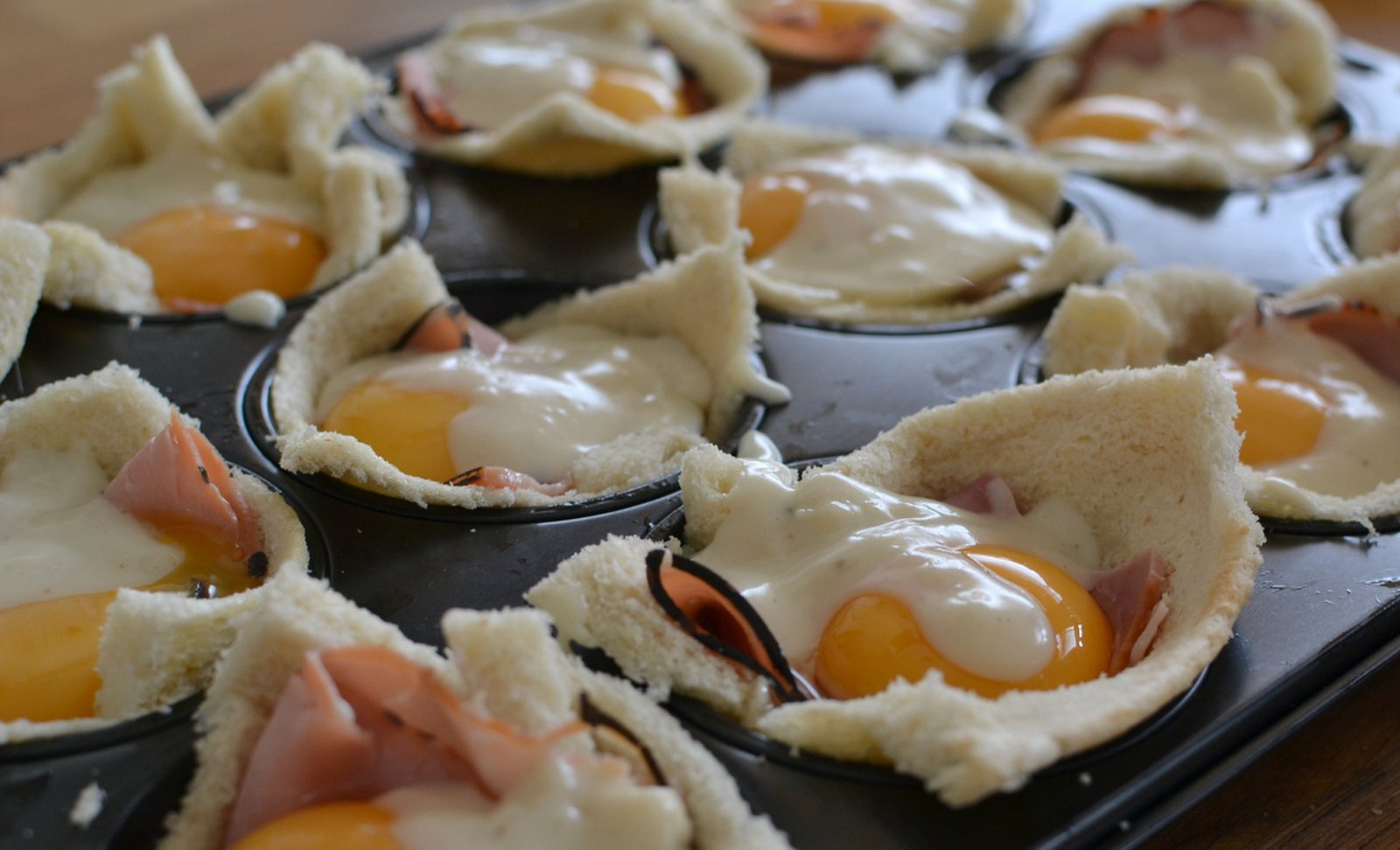 Beautiful organic eggs and bechamel sauce
Then break an egg on top (if the egg is big you can pour away a little bit of the white), followed by a topping of bechamel.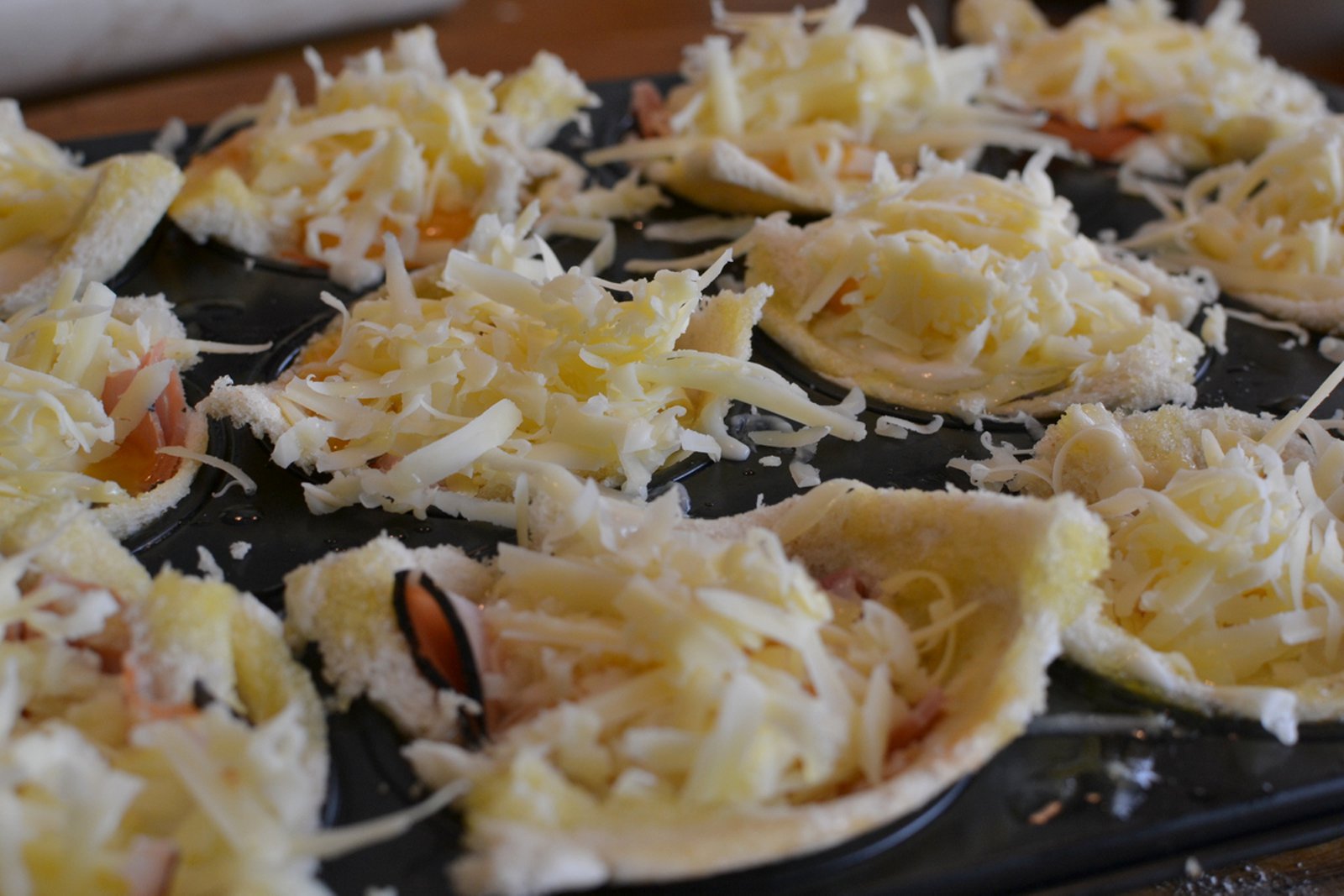 Add cheese... add alot of cheese!
Finally, the cherry on top, or rather, grate a generous amount of cheddar cheese over the lot and place the tray into a preheated oven, and bake for 10-15 minutes at 180 degrees.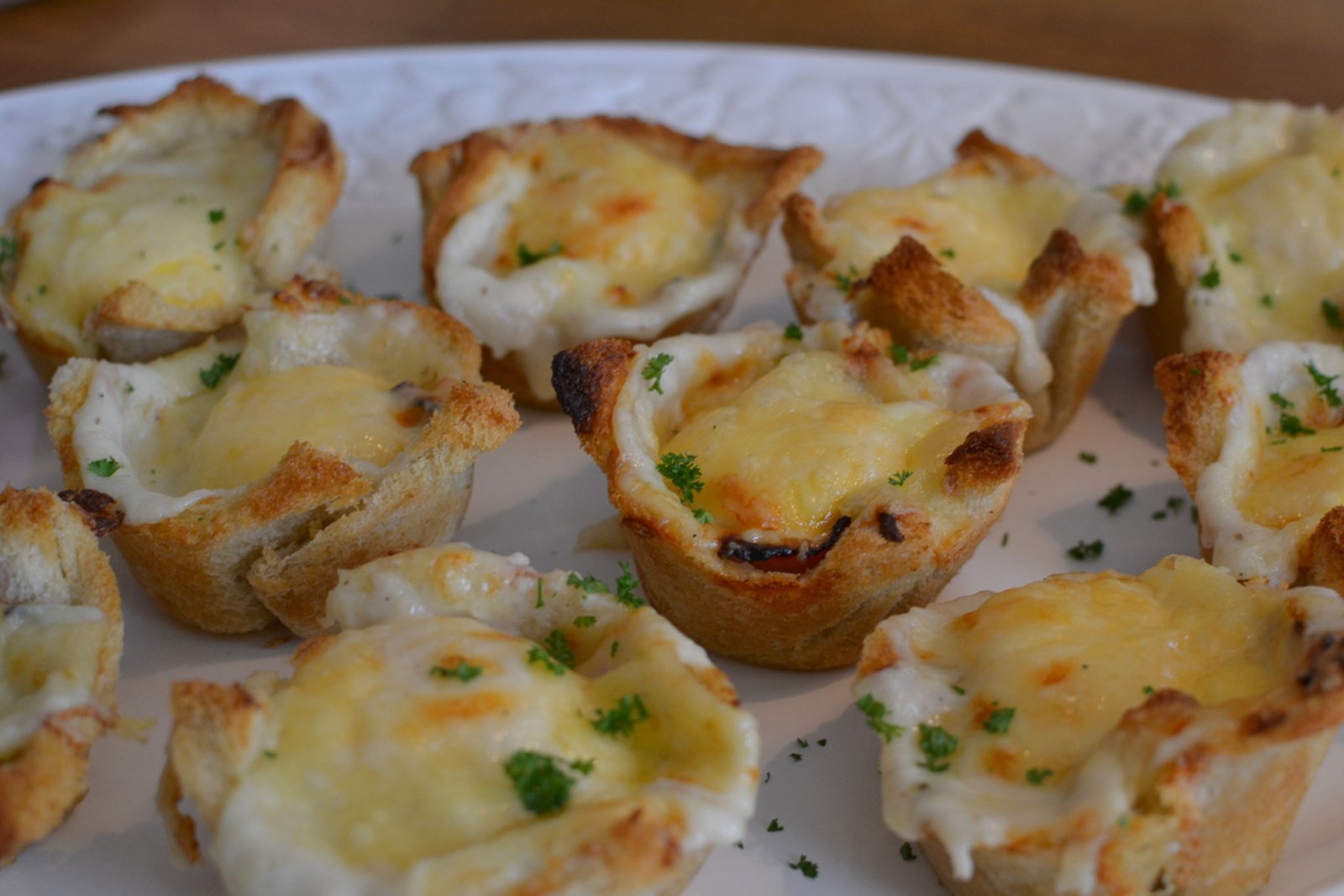 If this doesn't induce an healthy appetite, what will?
Served with a few leaves of rocket and diced tomatoes.
In all honesty, this turned out to be so devine that I found it difficult to fathom, I was in tears!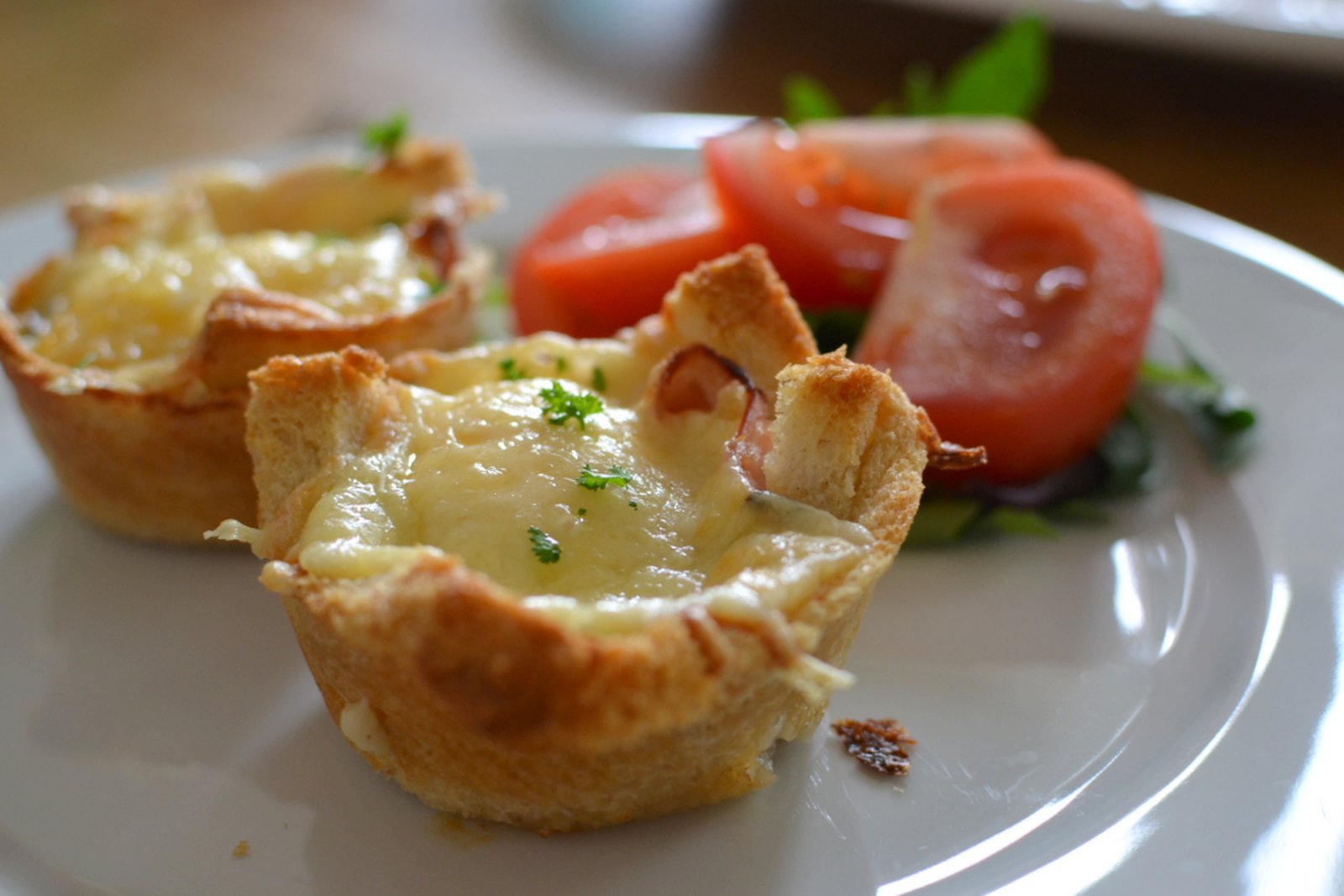 Delicious savory treats
Bon appetit!